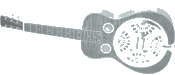 The 2014 Gathering will be held July 9-12 at the Holiday Inn Express in Wilkesboro NC.
Call the hotel at 336-838-1800 and ask for the Dobro Festival rate to reserve your room.

Contact Pammy Davis at 336.202.1536 for details and to pre-order tee shirts. (See design at left for 2013 ResoGat tee shirt art). To get on the correspondence list send an email to pammydavis @ triad.rr.com

Who are we? We are a loosely knit group of individuals drawn together out of love or fascination of the dobro, or resonator guitar. Invented and developed in the late 1920's and early 30's, the Dopyera brothers presented America and the world with a totally unique instrument centered around a mechanical resonating sound or amplification system. The brothers tossed around the question of what to call this new class of stringed instruments and finally coined the term 'Dobro' which was a combination of the words
Do
pyera and
Bro
thers. "Resonator Guitar" is more commonly used now for non-Gibson/Dobro branded guitars. ResoGat is the gathering of Dobro/Resonator guitar enthusiasts to talk, play music, laugh, meet old friends and make new friends.
We want to say a special thank-you to this year's sponsors and exhibitors. Three of them are shown above. The majority of the others have never attended the gathering but didn't hesitate to help us out when asked. Please show your gratitude to them and let them know how much you appreciate their contribution. They are listed on the website's
2013 Sponsors & Exhibitors
.
2013 Exhibitors & Luthiers
Last update: 4 August, 2013



Be sure to support the folks that help make ResoGat possible: Our 2013 sponsors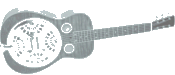 A gathering of resonateurs in Wilkesboro, NC

Hope to see everyone in Wilkesboro in
July of 2014
!

Click on photo to enlarge

L-R: Pete Mosco, J.P. Johnson, Dick DeNeve

Click here

to see video from the 2011 ResoGat


Tour of exhibitors showroom

Dick DeNeve Honored in 2012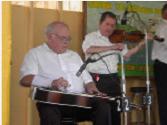 Dick has been a fixture on the New York Bluegrass scene for more tha 30 years. He not only is a great player but a great builder as well.

Dick has built more than 350 Resonator Guitars over the years. These beautiful instrument are in the hands of musicians all over the world.

Mike Esposito honored in 2013
Mike ranks among the finest country/blues guitarists. His powerful instrumental chops and passionate vocal style testify to his virtuosity. Mike, playing Dobro and National steel guitar, founded The Lost World String Band which earned international recognition.

The group toured the United States and Europe and shared stages with some of the brightest names in the music business, including Doc Watson, Asleep At The Wheel, The Ventures, the father of bluegrass, Bill Monroe, Peter Rowan, John Hartford, The Whites and many more.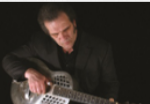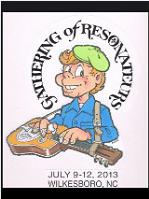 New Book! Palm Trees, Senoritas....and Rocket Ships


A 423 page tour-de-force that explores the fascinating design world of the musical instruments produced by the Dopyera Brothers from 1923 to 1993. Famous for their 'National' guitars, they went on to pioneer electric pickups, fibreglass construction, amplifiers etc, and influenced the sound of Country Music, Bluegrass, Blues and Hawaiian music through most of the 20th Century.


See Mark Makin's website for more information: http://www.markmakin.co.uk/index.html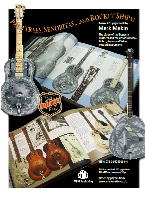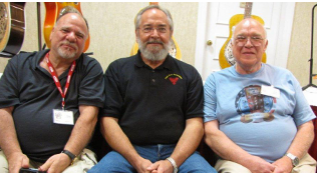 Click image to see artist